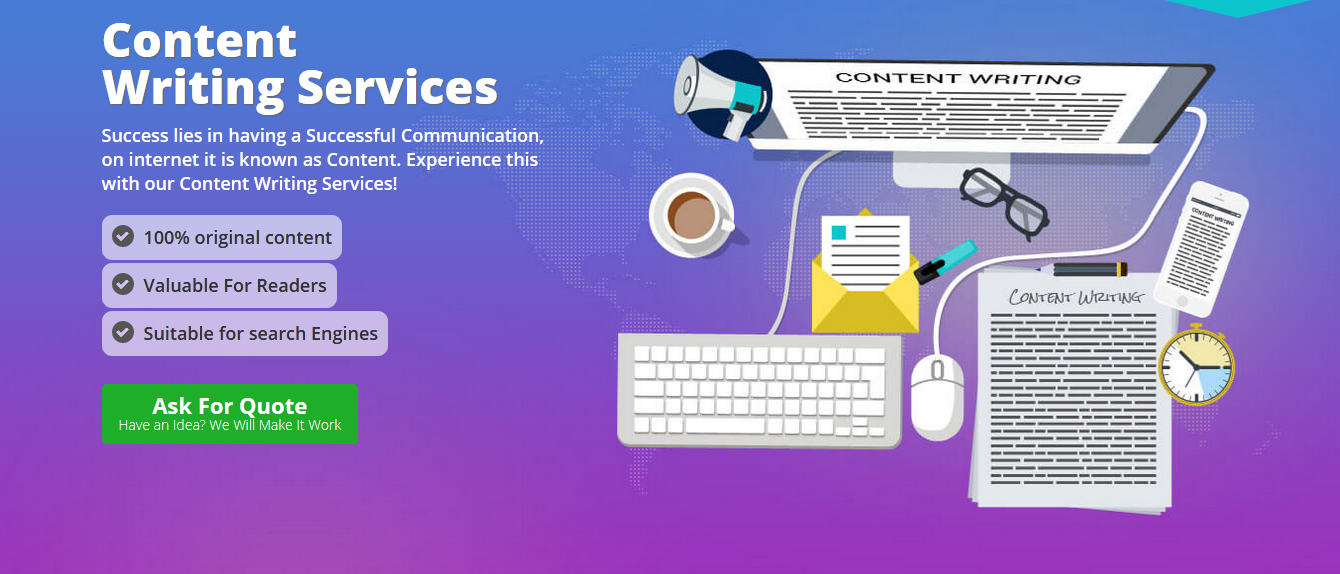 Content Is And Will Always Be The King

"Content" which was termed as King of Internet has now become the Lifeline of Digital Marketing; the journey itself explains the vitality and impact of content. From engaging audience and sharing information to boosting search engine rankings, content does that all. A content that works drives quality web traffic, builds strong brand image & online reputation, gains higher ranking on search engines, adds value and boosts trust-score. To get such content choose Kutchwebinfo, which stands out with its Content writing services that include content curation, copy writing, content promotion and management across all verticals.


Website Content Writing Services
You may have the latest tools and best ideas in the industry, but they are near worthless until you have a strong website with valuable content that effectively communicates your objectives. With Kutchwebinfo, you get 100% original, thoroughly researched, and informative content that connects with the users and engages them to spend more time on your website.


Blog Post Writing Services
Blogging is one of the sure-shot ways of maintaining a dependable and constant online existence. Here, at Kutchwebinfo, we offer Blog Post Writing Services that are backed by hours of research. The team of our content writers delivers the blogs that create buzz for a long lime on SERPs. Our content writing team is competent enough to write valuable and engaging blog content for different niches.